Retraflex Retractable Hose System: Simplified Cleaning
Your wish has been granted! The Retraflex® hose retracts into the same piping network used by your central vacuum, not taking any added space within the walls.
Easy to use
This retractable hose system is a must for the optimal use of your central vacuum.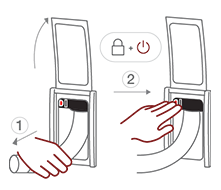 Deploying and starting
1. Pull out the length of hose you need at the moment
2. Slide the handle to lock the hose and start the central vacuum.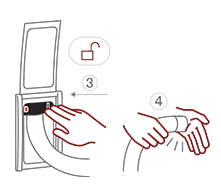 Storing
3. Slide the handle to unlock the hose.
4. Put your hand over the opening of the hose to allow it to retract inside the wall by suction.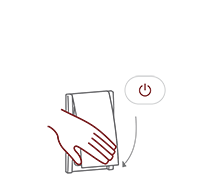 Closing
5. Turn off the button and close the door to stop the system
Do you need help?
For guidance, to get answers to your questions or additional information, do not hesitate to get in touch with our experts.
Find an advisor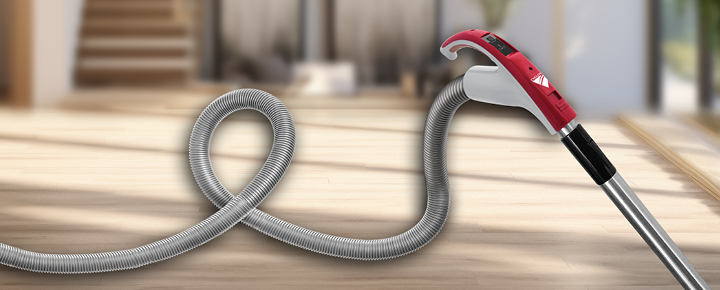 Retractable hoses and handles
Hoses and handles designed specifically for the retractable hose system, cleaning made easy!
See products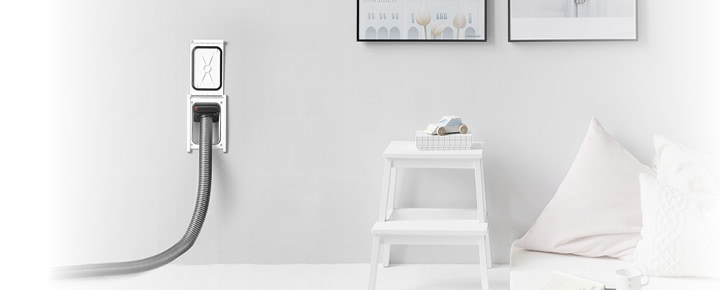 Retractable hose inlets, doors and installation parts
Our doors come in a range of high quality finishes that fits into any decor. We also propose you might need for the installation of your Retraflex®.
See products

How to install?
No need of storage space for your hose. It retracts into the pipes network, just behind the inlet, with the simple suction power of your central unit.
Learn more

Ask an expert!
He will be able to explain in detail how to installation your Retractable system.
Find a dealer