Expertise, Quality and Service.
The world is constantly changing, and we must follow, adapt and be reactive. It is in this essence that we have updated our brand look and logo. These changes represent a new image that is more refined, contemporary and brighter. The expansion of Trovac is undeniable, we strive for innovation and create new platforms to support you better. These changes are just the beginning, more to come as we celebrate our 60th anniversary. We take this opportunity to reflect on our past to build our future. We are ready for another half century. Are you?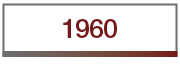 Les Industries Trovac Ltée (ITL) was founded in 1960 by Mr. Jacques Bruneau, an expert in the field of central vacuum cleaners. His goal was to manufacture and distribute a central vacuum surpassing all those then available on the market.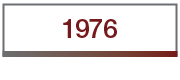 A success story!
In 1976, the Cyclovac brand was launched, making quite an impression with its burgundy color, high performance and remarkably low noise level. The revolutionary design, impressive capabilities and undeniable reliability of Cyclovac central vacuum units took the market by storm. One successful launch followed another. Over the years, ITL products became synonymous with the highest standards of quality and reliability – a fact still reflected in all units and attachments produced today.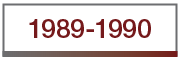 An international influence!
Manufacturing a high quality product is one thing, distributing it is another. In 1989, Cyclovac opened its first distribution center in British Columbia, Canada. The opening of offices and distribution center in Treffieux, France, quickly followed in 1990. n order to ensure an excellent customer service, Cyclovac products have always been distributed and installed exclusively by professionals who are able to accurately evaluate customers' needs, meet their expectations, and provide technical support.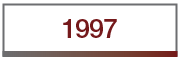 In 1997, as the company grew quite rapidly, larger premises were constructed in Blainville, Quebec, so that we could meet the growing demand for Cyclovac products, now shipped worldwide. Since its construction, the head office and manufacturing complex have since been expanded from 30,000 to 75,000 square feet, and now has 11 shipping docks. It has been the same for our affiliated offices and distribution center in France, which also underwent major expansions.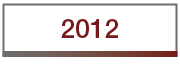 A third distribution center was even opened in Kansas City, United States, in 2012.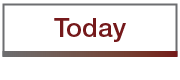 A succession committed to the future!
Marc Bruneau, son of Mr. Jacques Bruneau, is now the president of Les Industries Trovac Ltée, so the company remains a family business whose success is based on innovation, high quality products and outstanding service. This winning combination has made us the leading central vacuum systems manufacturer in Canada and a rising star on the international scene. For the years to come, we are committed to working on the growth of the market and developing innovative products and technologies in order to always offer to our North American and international customers powerful, ultra-quiet, durable, and high quality central vacuums.

Need additional information?
For answers to your questions or to find everything you need to know about central vacuum.
Learn more

Need help?
Our experts will help you to find what will suit your needs.
Find an expert